OAT Reading Comprehension Tutors in West Freehold, NJ
Results 1 - 7 of 7
Sarah Brooke V.
Private OAT Reading Comprehension tutor in Edison, NJ
University Tutor
5
Sarah Brooke V.
Education
New York University - B.F.A., Drama
Experience
I want my students to express themselves and feel confident in their ability to learn any subject .    10th Grade Reading, 10th Grade Writing, 11th Grade Reading, 11th Grade Writing, 12th Grade Reading, 12th Grade Writing, 1st Grade Math, 1st Grade Reading, 1st Grade Writing,...
Education
Biomedical Engineering major at Rutgers University (pursuing M.S).
Experience
Will be EMT certified in June 2011  Varsity Letter – Shelton High School Robotics Team Sophomore Year:  Connecticut regionals –First Robotics 7th place winner (out of 62 teams)  National Honor Student – Nominated by Claes Nobel, the granddaughter of Alfred Nobel...
New Brunswick Assignment Wr...
Private OAT Reading Comprehension tutor in New Brunswick, NJ
University Tutor
5
New Brunswick Assignment Wr...
Education
** Hey Everyone! Please email me directly at CarmBrusola025@gmail.com. I've found the messaging in UniTutor to be unreliable lately....
Experience
All my clients achieve at least a high credit or distinction grade . 2 . Absolutely no plagiarism as I write everything from scratch . I can provide you with a Grammarly plagiarism report upon submission . 3 . Submission of your assignment on time . 4 . All...
Education
Glen Rock High School Graduate Rutgers University, School of Environmental and Biological Sciences. Graduating with honors, May 2016....
Experience
SAT score above 2000 MCAT score above 80th percentile National Merit Scholar Multiple Dean's list honors I enjoy tutoring strong students to aid them in applying there knowledge towards straight A's, but my true passion is to help struggling students think about the...
Education
I possess a Bachelor of Arts and Certifications in Soft Skills, Leadership Development, and English/ESL/TOEFL/Business English, as well...
Experience
Contact me today to get started! GMAT Verbal, LSAT Reading Comprehension, LSAT Essay Section, Linguistics, Kindergarten - 8th Grade, HSPT Verbal, HSPT Reading, HSPT Language Skills, Homeschool, Handwriting, GRE Verbal, GRE Analytical Writing, MCAT Verbal Reasoning, GMAT...
Education
Wagner College-Class of 2020 Majoring in Biology College of Staten Island High School for International Studies-Class of 2016 Majored...
Experience
4 years of tutoring experience Have taken PreCalculus, Chemistry, AP Art, and AP Comparative Government & Politics -98 on my US History Regent -91 on my English Regent -81 on my Living Environment Regent -87 on my Global History Regent -89 on my Spanish Regent -82 on...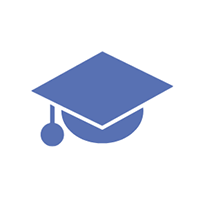 Milan M.
Private OAT Reading Comprehension tutor in Edison, NJ
University Tutor
5
Milan M.
Education
University of South Florida-Main Campus - Current Undergrad, Biomedical Sciences
Experience
I'm part of the honors college, and I'm also minoring in business law and astronomy . I've been tutoring for five years, and I've helped many students improve their grades and exam scores . I'm excited to tutor algebra, calculus, middle school and elementary school math,...