DAT Reading Comprehension Tutors in West Freehold, NJ
Results 1 - 5 of 5
New Brunswick Assignment Wr...
Private DAT Reading Comprehension tutor in New Brunswick, NJ
University Tutor
5
New Brunswick Assignment Wr...
Education
** Hey Everyone! Please email me directly at CarmBrusola025@gmail.com. I've found the messaging in UniTutor to be unreliable lately....
Experience
All my clients achieve at least a high credit or distinction grade . 2 . Absolutely no plagiarism as I write everything from scratch . I can provide you with a Grammarly plagiarism report upon submission . 3 . Submission of your assignment on time . 4 . All...
Education
I possess a Bachelor of Arts and Certifications in Soft Skills, Leadership Development, and English/ESL/TOEFL/Business English, as well...
Experience
Contact me today to get started! GMAT Verbal, LSAT Reading Comprehension, LSAT Essay Section, Linguistics, Kindergarten - 8th Grade, HSPT Verbal, HSPT Reading, HSPT Language Skills, Homeschool, Handwriting, GRE Verbal, GRE Analytical Writing, MCAT Verbal Reasoning, GMAT...
Education
Wagner College-Class of 2020 Majoring in Biology College of Staten Island High School for International Studies-Class of 2016 Majored...
Experience
4 years of tutoring experience Have taken PreCalculus, Chemistry, AP Art, and AP Comparative Government & Politics -98 on my US History Regent -91 on my English Regent -81 on my Living Environment Regent -87 on my Global History Regent -89 on my Spanish Regent -82 on...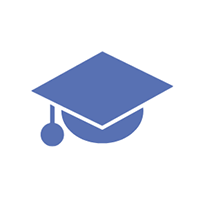 Milan M.
Private DAT Reading Comprehension tutor in Edison, NJ
University Tutor
5
Milan M.
Education
University of South Florida-Main Campus - Current Undergrad, Biomedical Sciences
Experience
I'm part of the honors college, and I'm also minoring in business law and astronomy . I've been tutoring for five years, and I've helped many students improve their grades and exam scores . I'm excited to tutor algebra, calculus, middle school and elementary school math,...
Education
I majored in Government at Franklin and Marshall College where I received my Bachelor's degree. I have taken post-baccalaureate courses...
Experience
My most impressive sections were chemistry where I scored an 18, organic chemistry where I scored a 20 and reading comprehension where I scored a 22 . I have taken General Chemistry, Organic Chemistry, Physics, and Molecular Biology & Biochemistry as part of my...